Quality care is a combination of patient safety, outcomes and service. Duke Health strives to provide the highest quality care every day to its patients and is active with multiple initiatives that deliver and reflect patient-centered quality care. The Quality and Safety initiative is led by John Paat, MD, Associate Chief Medical Officer and Medical Director for Quality Reporting and Safety. Duke Health providers and clinics participate in a number of national quality programs to measure and ensure safety.
Quality initiatives touch every component of the healthcare system. Consumers can review the quality measures information that is available on www.medicare.gov to help make healthcare choices.
Activities focus on the continuous enhancement of quality and safety for all patients, visitors, and employees. Duke Health works to improve processes and outcomes through standard process improvement strategies including A3 methodology, and Plan, Do, Study, Adjust (PDSA) managed through the Duke Quality System (DQS). Duke Health leverages technology to capture data and measure our processes and improvements.
Accreditations and Certifications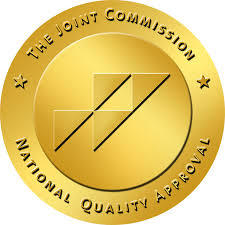 The Joint Commission is an independent, non-for-profit organization that evaluates and accredits more than 20,000 health care organizations in the United States. It strives to continuously improve the safety and quality of care provided to the public through the provision of healthcare accreditation and related services that support performance improvement in healthcare organizations. Duke Health's accreditation process occurs every three years. The physician practice earned Ambulatory Health Care Accreditation in 2013, 2016, 2019 and 2022. Learn more.
Duke Health is preparing to transition to Value-based Care, a model of care that rewards quality of care rather than quantity of care, by offering compensation incentives for performance excellence when certain criteria are met.
A primary care medical home (PCMH) is a care delivery model that coordinates continuity of patient care through their primary care physician. This model ensures patients receive the necessary patient-centered care when and where it is needed.
PCMH accreditation demonstrates a commitment to quality and quality improvement by ongoing engagement in various activities including:
Evidence-based medicine
Clinical decision-support tools to engage patients and caregivers in shared decision making
Performance measurement and improvement,
Patient satisfaction measurement and improvement of patient experience
Population health management.
Publicly sharing quality and safety data and improvement activities is an important marker of this system-level commitment to quality. In 2016, the DHIP gained PCMH certification through its Joint Commission accreditation review, and is actively involved in implementing this model throughout its primary care clinics. [LEARN MORE]
Accountable Care Organizations (ACOs) are groups of health care professionals who work together voluntarily to give high quality coordinated care to their Medicare patients. The goal is to ensure that patients, especially the chronically ill, receive the right care at the right time, while avoiding unnecessary duplication of services and preventing medical errors. One important aspect of the ACO is data collection and reporting, which supports quality improvement initiatives.
Duke Connected Care is a community-based, physician-led ACO that aims to improve the quality of healthcare while addressing the national challenge of rising healthcare costs. DHIP providers are an integral component of the DCC network. DCC's designated care management program, DukeWELL, focuses on improving the value, quality and care to help our patients manage their chronic diseases. In 2014, Duke Connected Care was successful in its first year in reporting population-based Clinical Quality Metrics. [LEARN MORE]