About Us
As of July 1, 2023, what was once the Private Diagnostic Clinic became Duke Health Integrated Practice and part of the Duke University Health System.
In April 2022, DHIP physician members voted to endorse a motion to co-create a new Duke Health Integrated Practice (DHIP) within Duke University Health System, after operating as a separate, for-profit partnership company since its inception nearly a century ago.
The Duke Health Integrated Practice (DHIP) is a new clinical practice model that exists within DUHS. Physician members will become employees of this new, physician-led entity, and will integrate the most effective aspects of both organizations. DHIP also places special emphasis on including principles of diversity, equity and inclusion into a culture that thrives and puts its people first.
Through DHIP, Duke Health are more strategically aligned and better equipped to improve access and grow while being able to recruit and retain the top providers and staff both now and long into the future.
For more information about this transition, click here.
OUR MISSION

Advancing Health Together

OUR VISION

Deliver Tomorrow's Health Care Today
At a Glance
Advanced Practice Providers, Nurses, Clinic, and Administrative Staff
Primary Care and Specialty Care Clinics throughout North Carolina
Our Community
Episodes of Specialty Care Delivered to Uninsured Patients in Durham County
in Charity and Uncompensated Care Annually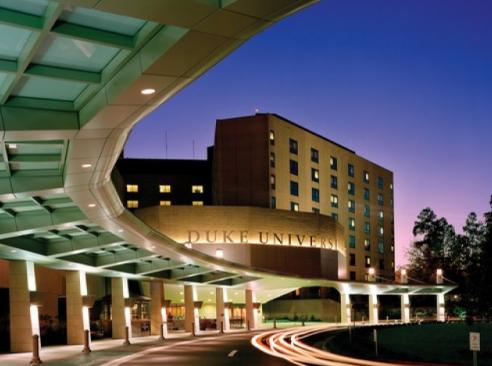 DHIP has a responsibility to:
Provide its patients with access to and delivery of high quality, evidence-based care
Empower its physicians by providing a supportive and well-functioning environment in which to practice medicine
Seek innovative, affordable, and effective solutions that improve patient outcomes and ensure the long-term financial security of the practice
Treat its employees with respect and dignity, and to recognize their accomplishments
Serve its community by being good citizens and provide accessible, affordable health services to its neighbors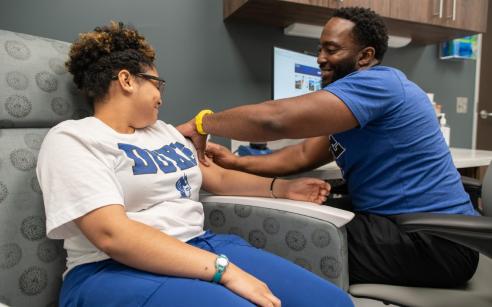 Operational and Support Services
DHIP administration strives to provide a supportive, efficient and well-functioning work environment that allows its members to focus on the practice and advancement of medicine. Operational and support services include:
Human Resources
Benefits and Retirement Plans
Clinic Management
Quality and Safety Accreditation and Oversight
Information Technology
Medical Staff Recruitment
Provider Integration/Onboarding
Financial Billing, Collections and Reporting
Contracting
Legal Representation, Malpractice
Patient Scheduling
Patient Relations
Communications and Marketing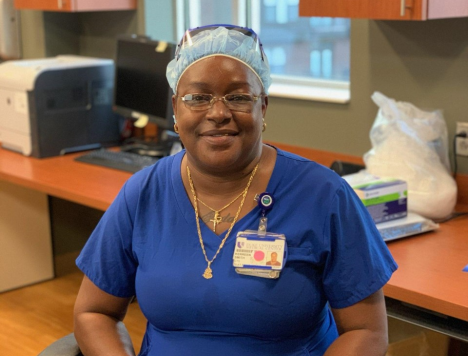 Duke Health is an awesome place to work. I love working with my Endoscopy family. Leadership is always very supportive to those that want to advance in their career and they also make sure that staff maintains a work-life balance. They truly and genuinely care about the people that work here.
—Surgical Technician, Duke Gastroenterology Brier Creek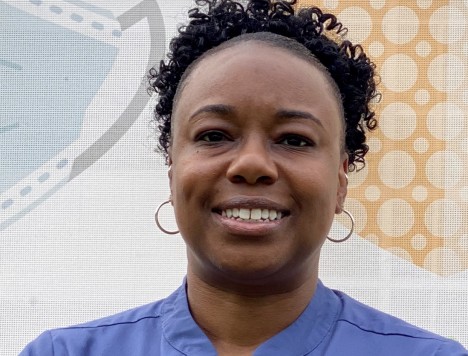 While working at Duke I have attended educational conferences, attained a Bachelors Degree in Nursing, achieved GI certification, and received bonuses and pay increases thanks to the clinical ladder advancement opportunities.
—Ambulatory Charge Nurse, Duke Gastroenterology of Raleigh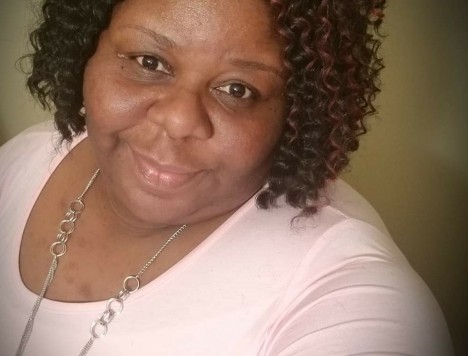 From personal experience, I can tell you that Duke is different from other healthcare employers because of the high value they place on their employees, the great benefit options they offer us and the competitive salaries. I'm recruiting my friends daily!
—Health Center Administrator, Southeastern Orthopedics Shoulder Center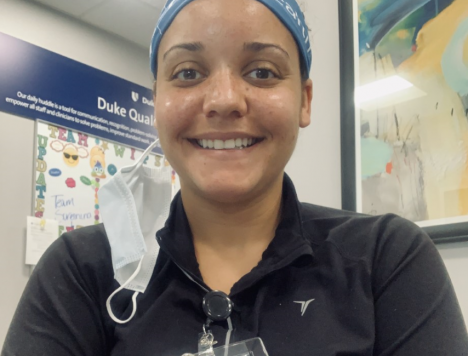 I enjoy the variety in my day to day at Duke Orthopaedics Heritage. My providers and coworkers make coming to work exciting! I primarily work with a Pediatric Surgeon but there are times I can be utilized in other sub-specialties like total joint, foot and ankle, and sports medicine.
—Athletic Trainer, Duke Orthopaedics Heritage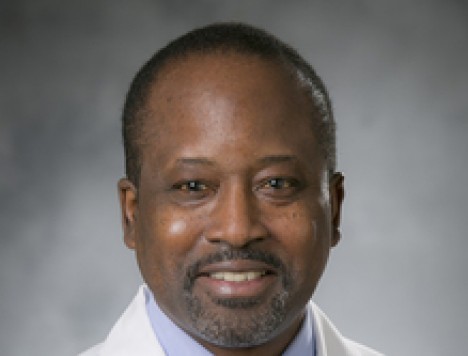 There's a sense and feeling of commitment here to the larger issues. It causes us to ask questions that are likely to advance the human condition.
—Ear, Nose and Throat Doctor, Head and Neck Surgeon, Neurotologist, Otologist; Duke Otolaryngology South Durham